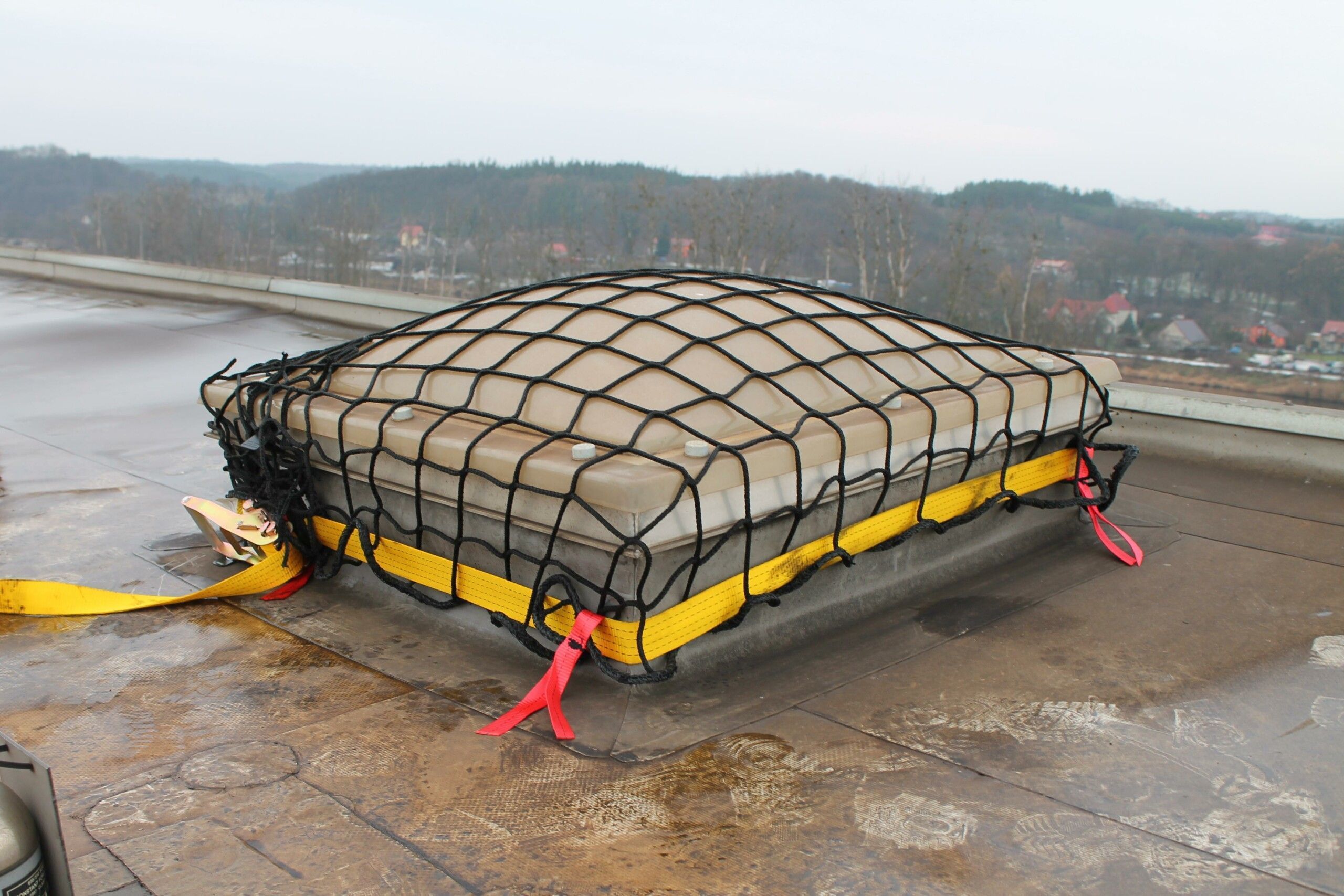 Skylights
Skylight
The safety net type S (according to EN-1263-1) with the EN 795 B tensioning belt for attachment to the skylight structure is an ideal protection for skylight openings and protects a worker from falling from a height. The additional reinforcement of the tensioning strap allows the worker to anchor (secure) at the point of the tensioning strap, making it an EN 795 B anchorage point.
It is possible to choose a safety net without a tensioning belt, mounted directly below the skylight.
YOUR CUSTOMIZED
NETS
If our nets do not fit your formats, do not worry, we will tailor them for you.
Contact to know more.
Contact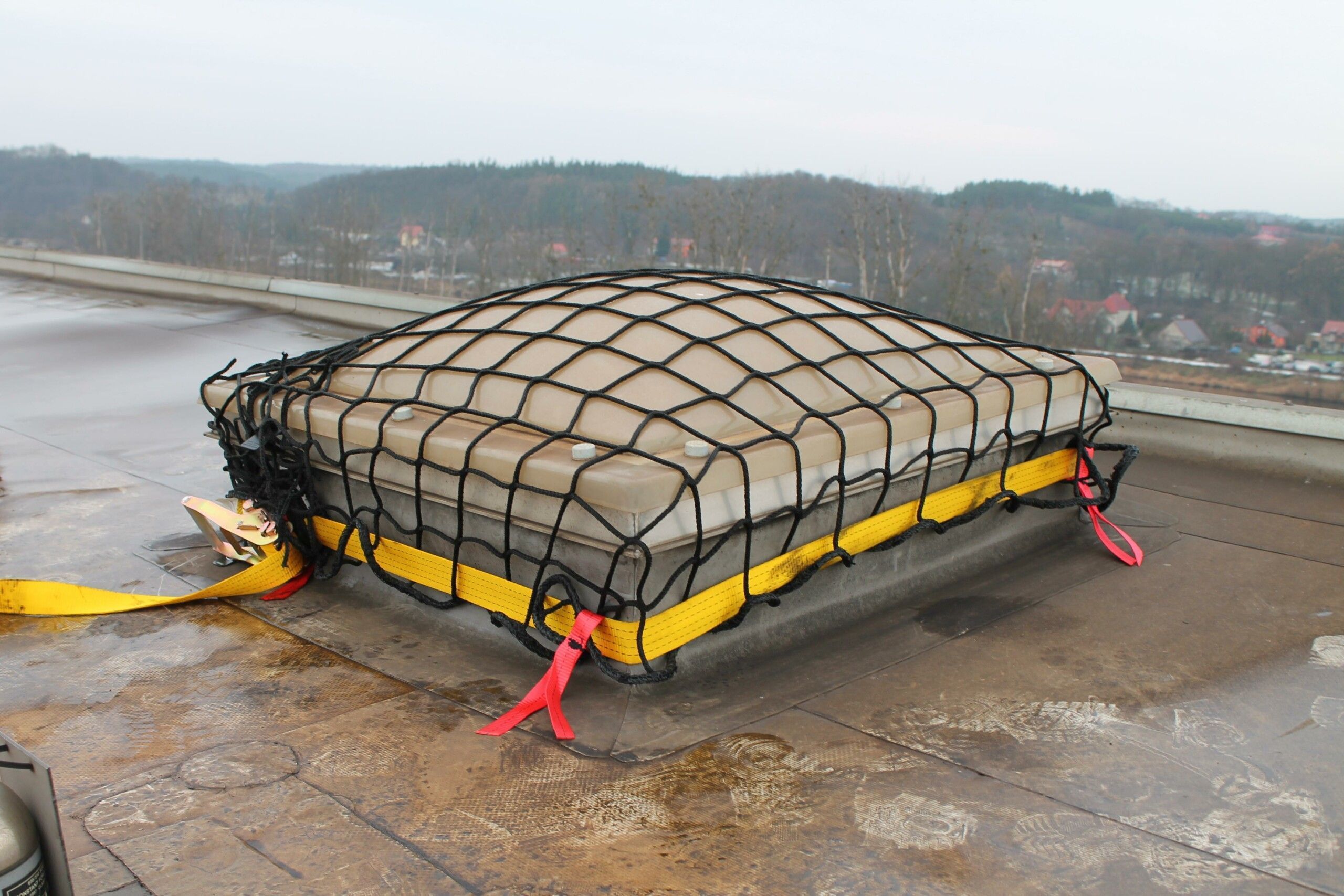 Safety nets
At León de Oro we manufacture all types of safety nets, focusing practically all our production on knotless polypropylene because it has the best qualities for compliance with European standards.
Our nets are present worldwide.
We manufacture nets to any measure.
Request your budget!