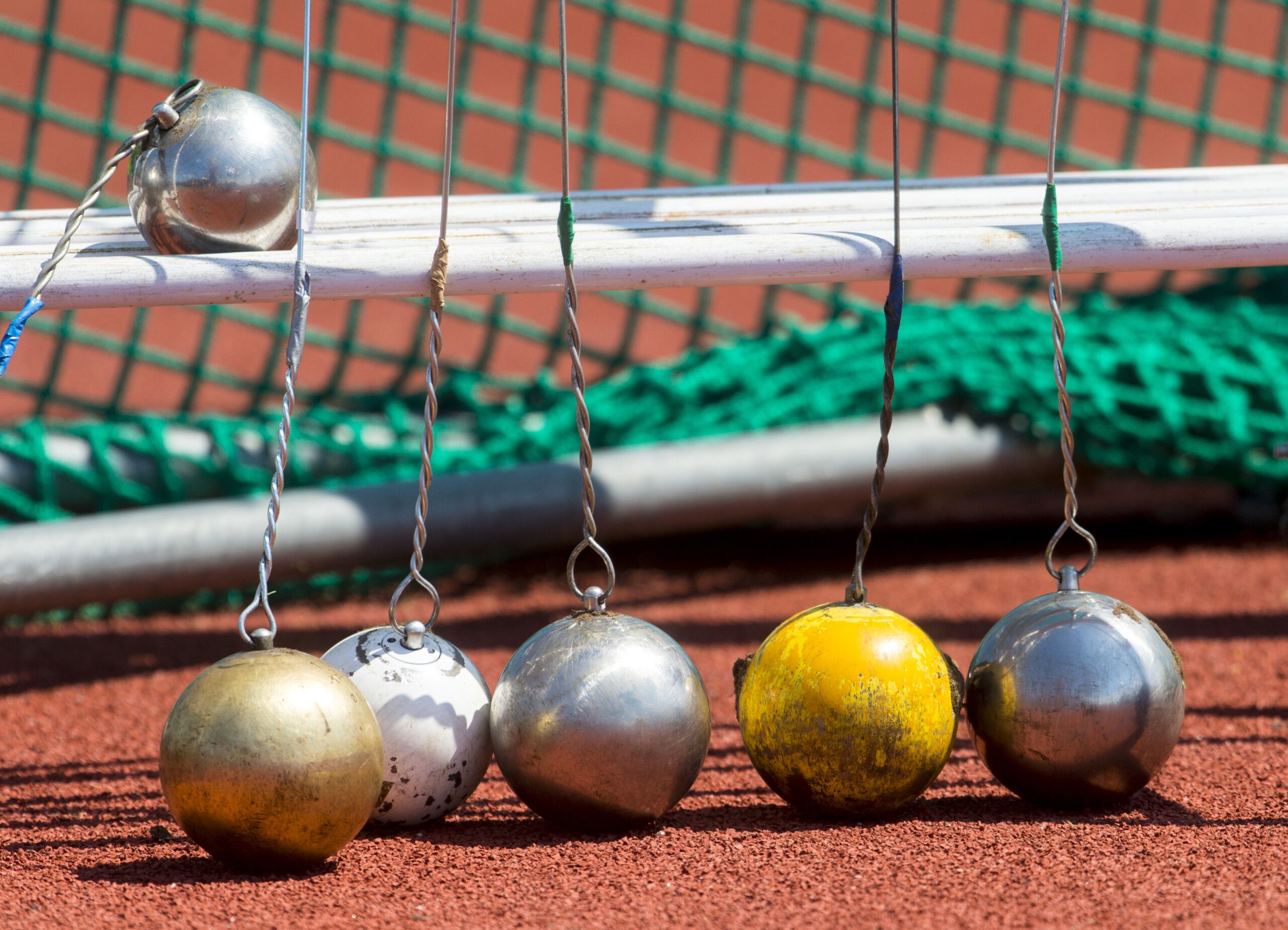 Nets for discus and hammer cages
Discus and hammer throw
Discus Cage Nets comply with the standard DLV 190.3 and Hammer Cage Nets comply with the DLV 192.3. According to the rules of competition of the International Association of Athletics Federations, the nets for disc and hammer cages are designed to stop a disc weighing 2 kg fl ying with a speed of up to 25 m/s and a hammer weighing 7.26 kg flying with a speed of up to 32 m/s.
Each disk/hammer cage net is equipped with three test meshes that have their own unique registration number so that after one year of use, the user could test the breaking force by sending a mesh to our laboratory. After testing, the user will receive a certifi cate from the manufacturer if the net is suitable for use for one year more.
YOUR CUSTOMIZED
NETS
If our nets do not fit your formats, do not worry, we will tailor them for you.
Contact to know more.
Contact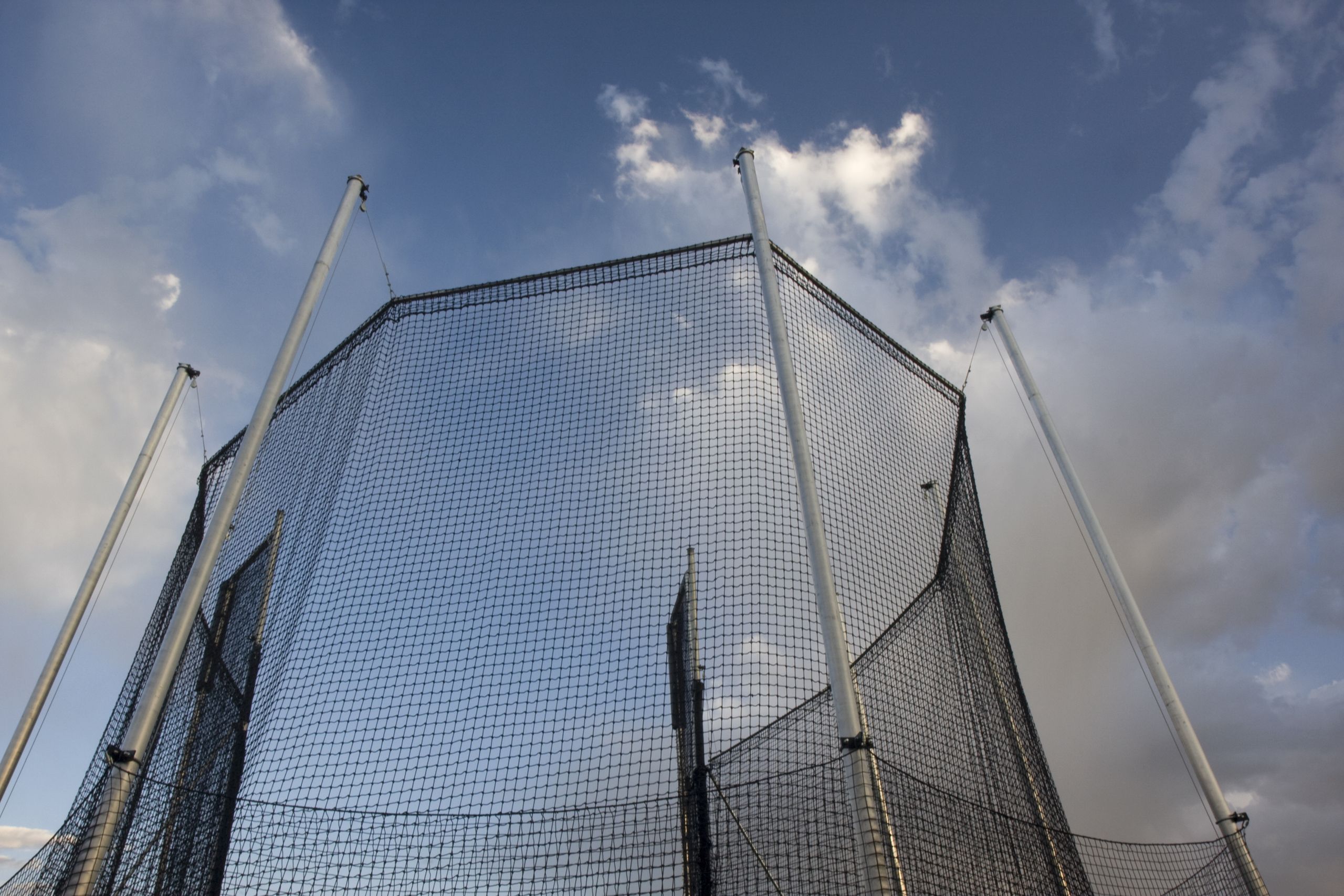 Sports nets for professional facilities
At León de Oro we manufacture all types of sports nets, focusing practically all our production on knotless polypropylene because it has the best qualities for compliance with European standards.
Our nets are present in the most important international competitions.
We manufacture nets to any measure.
Request your budget!