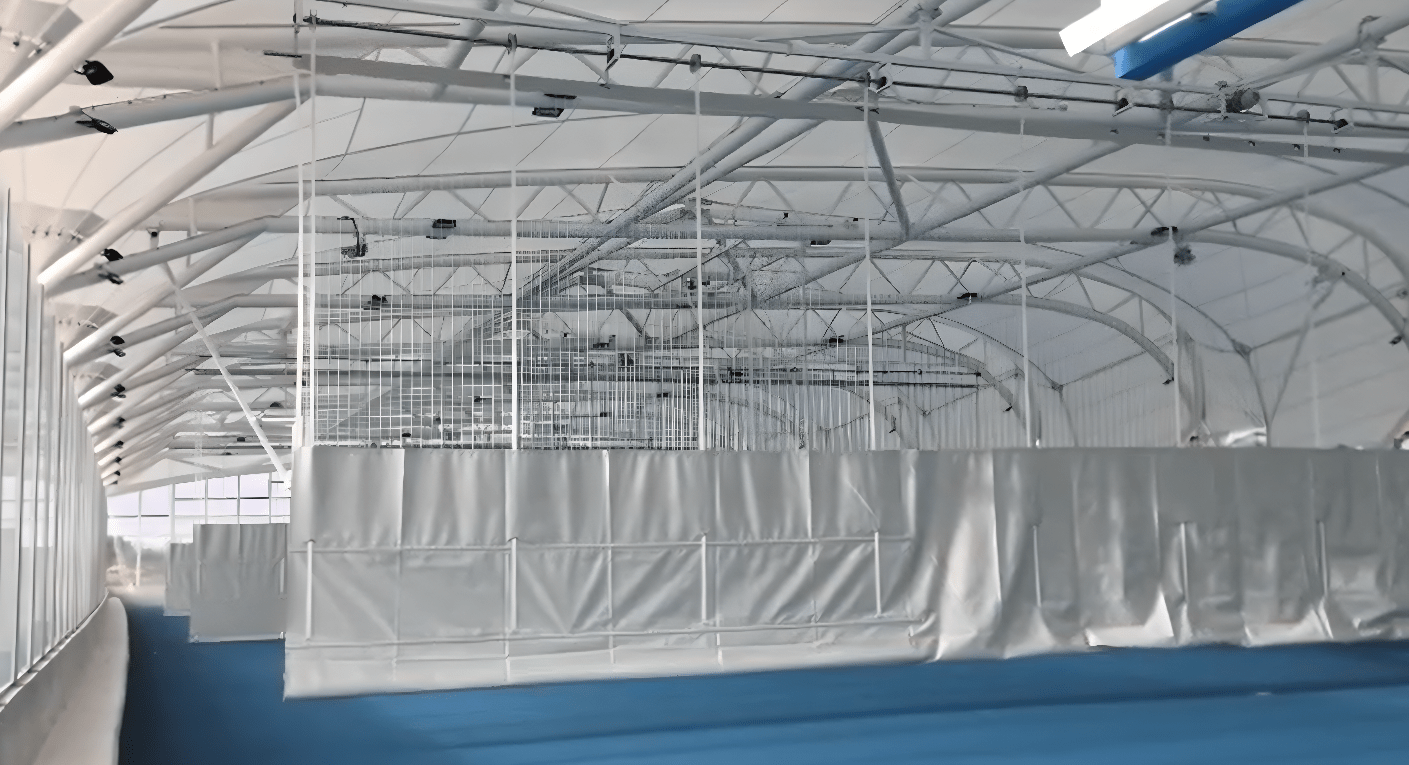 Up-folding dividing curtains
Up-folding dividing curtains
Up-folding dividing curtains aim to divide spaces in a sport hall.
They provide a visual separation of two or more fi elds taking advantage of the lighting of the installation thanks to using of the net.
The curtain is made with net on the top and PVC tarpaulin on the bottom.
It is available in fl ame retardant version, and is customized in terms of thickness, mesh, colour and measurements.
YOUR CUSTOMIZED
NETS
If our nets do not fit your formats, do not worry, we will tailor them for you.
Contact to know more.
Contact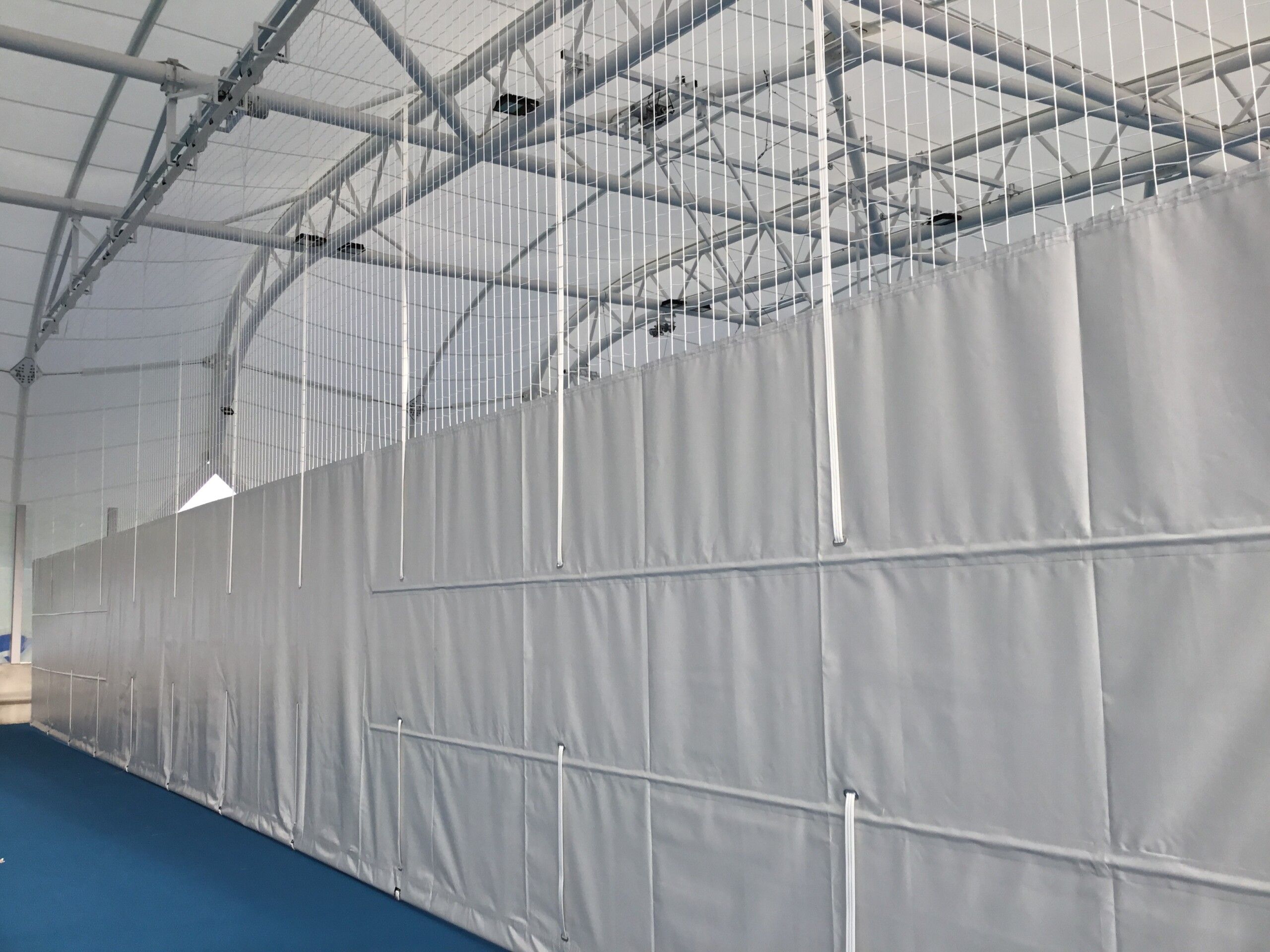 Sports nets for professional facilities
At León de Oro we manufacture all types of sports nets, focusing practically all our production on knotless polypropylene because it has the best qualities for compliance with European standards.
Our nets are present in the most important international competitions.
We manufacture nets to any measure.
Request your budget!